Citi is more than an international financial services company and today we will look at the Citibank internship program. It's an engine for progress. To get the chance to of being involved in progress in all its shapes and forms, right across the world, then join us.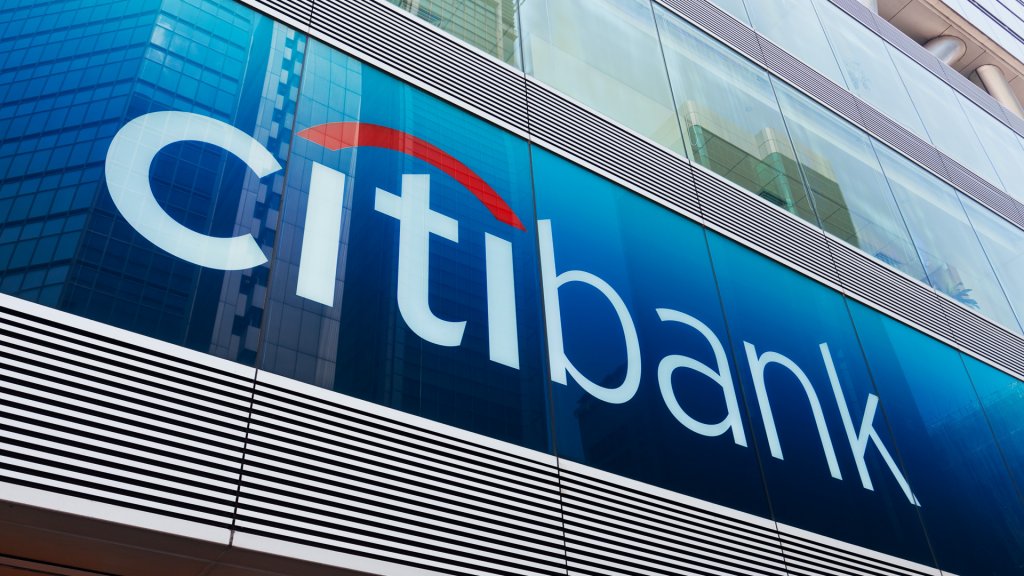 About Citibank Internships
From the micro to the macro, from Australia to Zambia, the work we do has a real positive impact. Our interns and graduates are the springboards to our success.
We will give you access to valuable intelligence, decades of experience, and a wealth of perspectives on the future of the financial industry. Wherever you are and whatever you do, your progress starts here.
Citibank Internships program is a place where the best graduates come to get better. We've built a world-famous, trusted brand for over 200 years and are continuously developing the financial services industry.
More Information
But it is our unwavering focus on delivering opportunities for growth and development to our most talented people that are best known within the industry.
Here, opportunities to progress are truly open to all. It all adds up to an exciting place to be for talented, ambitious people who want to build a truly remarkable career.
Citibank India is a foreign bank in India with a full-service onshore platform. Its Indian headquarters is at Bandra Kurla Complex, Mumbai, Maharashtra. It is a subsidiary of Citigroup, a multinational financial services corporation headquartered in New York City, United States.
What You Can Expect From Citibank Internships
1. International Careers: We provide more services in more geographies than any other financial institution. This presents our graduates with a unique opportunity to travel and learn from their international colleagues.
We value internal mobility across job functions and international borders. Career growth is not a question of if, but when.
2. Meaningful Work: From day one, as an analyst, real responsibility will be given to you.
From working with institutional clients to retail clients, our analysts are working on real projects and transactions to ensure they are learning the right skills as early as possible to progress in their careers.
3. Learning & Development Opportunities: Our unwavering commitment to delivering opportunities for growth to our talented people makes us a sought-after employer for graduates.
Continuous self-development is integral to our culture and all graduates are given the opportunity to learn on the job, from others, through education, and via our graduate training program.
4. Positive Impact: Partnering to success is not just for clients. We inhabit many environments and do business in thousands of communities around the world.
Our purpose is to drive progress and make a positive impact wherever we are and whatever we do. At Citi, we are committed to proving our employees with opportunities to give back to the communities they work in.
Best Citibank Internships Programs
Listed below are the best Citibank Internship programs
1. Citibank Internships – Virtual Banking Program
Virtual Banking refers to the act of accessing banking institutions and their functions online without having to appear physically at the banking hall.
It entails making various banking services available via extensive use of IT with no physical walk-in. Therefore, it is any financial institution that provides traditional banking services online.
This means a customer can make account inquiries, get loans, pay bills online, and even withdraw and deposit money whenever the customer pleases.
It is sometimes also referred to as remote banking, internet banking, online banking, and phone banking.
Job Type: Internships
Disciplines: Accounting, Actuary, Banking and Finance, Business and Commerce, Economics, Mathematics
Work Rights: Australian Permanent Resident, New Zealand Citizen, Australian Citizen
Locations: Regional ACT, Regional New South Wales, Sydney, Regional Northern Territory, Brisbane, Regional Queensland, Adelaide, Regional South Australia, Hobart, Melbourne, Regional Victoria, Perth, Regional Western Australia.
Why join this virtual internship?
Do you want to solve challenging financial problems within a top tier team? if you are one graduate having this question on your mind, then here is one internship program for you
Citibank is committed to giving you every opportunity to learn and develop. As a part of that, we have designed this Virtual Internship to help you build the skills and confidence to pursue a career with us!
This program will give you a taste of some of the challenging problems that Citibank tackles each day! Kick start your career with us by enrolling in the Citibank Virtual Internship below.
2. Commercial Bank Transactional & Treasury Solutions Sales Officer
Citi Commercial Bank (CCB) business aspires to be the bank of choice for internationally oriented, mid-sized companies within Citi's footprint.
Citi, the leading global bank, has approximately 200 million customer accounts and does business in over 160 countries and jurisdictions.
Our core activities are safeguarding assets, lending money, making payments, and accessing the capital markets on behalf of our clients.
We attract and nurture local talent from all over the world, ensuring our people are both deeply attuned to regional needs but also bring a global mindset to help clients, communities and nations move forward.
Job Type: Graduate Jobs
Disciplines: Accounting, Actuary, Architecture, Arts and Humanities, Banking and Finance, Communications, Compliance, Computer Science, Customer Service, Cyber Security, Data Science and Analytics, Design and User Experience, Economics, Engineering, Engineering Aerospace Aeronautical, Engineering Chemical Processing, Engineering Civil Structural, Etc.
Work Rights: Australian Permanent Resident, New Zealand Citizen, Australian Citizen
Locations: Regional New South Wales, Sydney
Citi provides consumers, corporations, governments and institutions with a broad range of financial products and services.
Also, including consumer banking and credit, corporate and investment banking, securities brokerage, transaction services, and wealth management.
CCB fuels have fueled their culture with the passion to push beyond borders and boundaries, and the wisdom and courage to do what's right.
CCB serves clients with sales between $75MM and $1Bn within target industries that value Citi's distinctive global network and product capabilities.
CCB's aim is to act as a trusted thought partner to support our clients' growth by providing access to the full suite of banking solutions, including lending, trade, cash management, FX and advisory services.
Your Responsibilities as an Intern
1. Provides direct sales support to CCB Transactional & Treasury Head of Sales in covered markets. They focus their position on revenue-generating activities associated with the sale of Treasury Products and Services.
2. Their Activities may include preparing proposals and pricing analysis, assist with RFPs and presentations, coordinate credit approvals and exception pricing, coordinate data input for tracking pipeline and activity
3. Establishes and maintains relationships with Treasury Consultants and Bankers that are directly supported.
4. Coverage on product sales related inquiries from Treasury Sales, Bankers, other internal partners and clients
5. Joins Treasury Consultant on in-person sales calls or conference calls when appropriate.
6. Appropriately assess risk when business decisions are made, demonstrating particular consideration for the firm's reputation and safeguarding Citigroup, its clients and assets, by driving compliance with applicable laws, rules and regulations, adhering to
7. Policy, applying sound ethical judgment regarding personal behavior, conduct and business practices, and escalating, managing and reporting control issues with transparency.
READ ALSO:
All you should know about the Nigeria Federal Government Scholarship
The Easiest Countries to get Scholarships in 2024/2025
Top 10 Forensic Science Scholarships in 2024/2025
Fastest way to get scholarship abroad as a Nigerian in 2024/2025
Osaka University in Japan Scholarship 2024/2025 Application Update
Most Difficult Sport to Get a College Scholarship in this Generation
Nike Scholarship and its Eligibility Criteria in 2023/2024
Different Types of Google Scholarship Available in 2024/2025
The Most Prestigious Scholarship in the World Right Now 2024