Maintaining a scholarship once it's been awarded is not difficult. In this article, we will show you how to go about it. To maintain the scholarship, it's important to continue meeting the academic standards that led to being awarded the scholarship.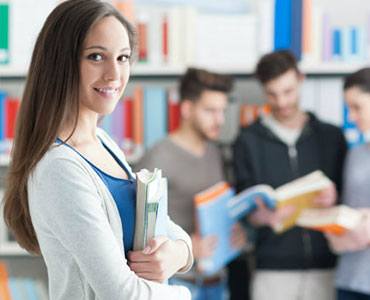 This typically includes maintaining satisfactory academic progress as defined by the university, adhering to the terms outlined in the award agreement, and completing full-time course loads during the fall and spring semesters unless otherwise approved by the Office of Financial Aid.
Note that if a student plans to attend school part-time, the aid offer may have to be adjusted or eliminated as the costs for part-time attendance are typically low.
How Should You Maintain a Scholarship?
To maintain a scholarship, you will typically need to meet certain academic requirements. Some f them include;
1. Maintaining a Certain GPA
Maintaining a certain GPA or passing a certain number of credit hours per semester or academic year.
Your scholarship will be withdrawn until the CGPA criterion is met if you do not meet it at the end of the academic year.
For instance, if you get the required CGPA by the end of the fall semester, you will be given half of the annual scholarship amount for the spring semester.
2. Take part in Extracurricular Activities
You may also be required to take part in certain extracurricular activities or community service.
As a scholar, you are a representative. Although many students are drawn to serving on the student council, there are many additional opportunities to develop their leadership abilities.
On a daily basis, prepare to participate in study groups, club activities, social outings, and a variety of other activities. It is your job to balance them while continuing your academic path.
3. Give When You Can
It takes a lot of effort to keep a scholarship intact for three or four years of study. You'll be compelled to improve the lives of others close to you at the same time.
When this occurs, you can provide your time and effort to those who need it most, such as a classmate who is having difficulty, a family that is struggling financially, or even stray animals. Who knows, maybe this is how you discover your passion.
4. Represent Your Sponsor
Additionally, you can be requested to assist with event planning or show up as a representative. These are chances for you to promote yourself, whether it's a workshop or a formal dinner.
Use them as chances to establish relationships with alumni, stakeholders, and financiers because they will be the ones to guide your career once you graduate.
Additionally, some scholarships have a specific number of years or semesters that they can be awarded for, so you will need to reapply for the scholarship if you wish to continue receiving it.
READ ALSO:
Most Difficult Sport to Get a College Scholarship in this Generation
Nike Scholarship and its Eligibility Criteria in 2023/2024
Different Types of Google Scholarship Available in 2024/2025
The Most Prestigious Scholarship in the World Right Now 2024
Is it Hard Winning a Coca-Cola Scholarship in 2024
How Do I Apply for the Dangote Foundation Scholarship in 2024/2025