Here is a brief guide to some essay example guideline for studying abroad including templates and recommended samples.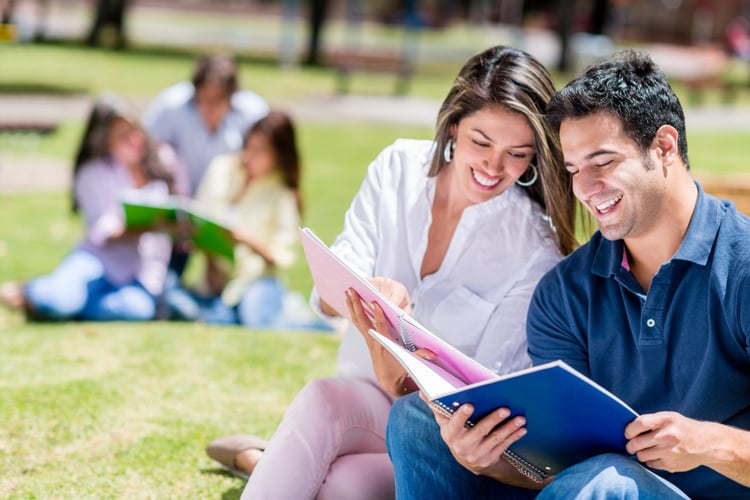 If you are applying for a competitive school or program, your introduction, which carries your statement, can determine whether or not you will be accepted.
The school wants to know your reason for studying abroad. Do not be intimidated because we are here to help.
Study Abroad Essay
Why would a student choose to study abroad? Why would someone decide to move to another country and leave his or her whole life behind?
There are many reasons for a person to choose to live abroad or for a student to study overseas.
The term study abroad denotes the intention of an individual to gather knowledge beyond the confines of their native country.
Who is an International Student?
A person who crosses either their national or territorial border for the primary purpose of enrolling in an educational institution in another nation is referred to as an international student.
Benefits of Studying Abroad
Studying abroad may be one of the most beneficial experiences for a college student. By studying abroad, students have the opportunity to study in a foreign nation and take in the allure and culture of new land.
Here is a list of the top 10 reasons to study abroad;
1. See the World
The biggest reason you should consider a study abroad program is the opportunity to see the world. By studying abroad, you will experience a brand-new country with incredible new outlooks, customs, and activities.
The benefits of studying abroad include the opportunity to see new terrains, natural wonders, museums, and landmarks of your host nation.
Also, when you're abroad, you won't be limited to traveling in just the nation in which you are studying – you can see neighboring countries as well! For example, if you study in France, you'll have the option to travel through various parts of Europe, including London, Barcelona, and Rome.
2. Education
Another reason you might consider studying abroad is for the chance to experience different styles of learning.
By enrolling in a study abroad program, you'll have the opportunity to see a side of your major that you may not have been exposed to at home.
You'll find that completely immersing yourself in the education system of your host country is a great way to experience and understand the people, their traditions, and their culture. Education is the centerpiece of any study abroad trip.
3. Experience a New Culture
Many students who choose to study abroad are leaving their homes for the first time. When they arrive in their new host country, they are fascinated by the distinct cultural perspectives. When you study abroad, you will find incredible fresh foods, customs, traditions, and social atmospheres.
4. Hone your Language Skills
Chances are if you're planning on studying abroad, one of the major draws is the opportunity to explore a foreign language. Studying abroad grants you the chance to immerse yourself in a new language completely, and there is no better way to learn than to dive right in.
5. Career Opportunities
When you finish your study abroad program and return home, you will return with a new perspective on culture, language skills, an excellent education, and a willingness to learn. All of these are very attractive to future employers.
Many students find that they love their host country so much that they decide to seek work there. If you can relate, you will find that a local education will be precious when searching for a potential job in that country.
6. Find New Interests
If you are still questioning why to study abroad, you should know that studying in a different country offers many new activities and interests that you may never have discovered if you'd stayed at home.
You might find that you have yet undiscovered your talent for; hiking, water sports, snow skiing, golf, or various other new sports you may never have tried back home.
7. Make Lifelong Friends
One of the most significant benefits of studying abroad is the opportunity to meet new lifelong friends from different backgrounds. While studying abroad, you will attend school and live with students from your host country.
This allows you to get to know and create lasting relationships with your fellow students.
8. Personal Development
There is nothing quite like being on your own in a foreign country. You might find that studying abroad really brings out your independent nature. Students who study abroad become explorers of their new nation and discover the curiosity and excitement that they harbor.
9. Graduate School Admissions
Like future employers, graduate school admissions boards look very highly at Study abroad experiences. Students that study abroad display diversity and show that they aren't afraid to seek out new challenges or put themselves in stressful situations.
However, students who have studied abroad show just how committed they are to their education. Graduate schools regularly look for candidates who will bring a unique aspect to their university.
Students who have studied abroad have shown that they have the curiosity and educational understanding to be a leader in graduate school.
 10. Life Experience
Why study abroad? For most students, this time may be the only opportunity they ever get to travel overseas for an extended period. Eventually, you will find a job and career, and the chance to study abroad may turn out to be a once-in-a-lifetime opportunity.
Take this opportunity to travel the world with no commitments, but to study and learn about new cultures. Studying abroad is an experience, unlike any other.
Guidelines for Writing Your Study Abroad Essay
Along with some common points that should be made no matter where you are sending your motivation letter (qualifications, goals, interests/passions related to your studies), there are also some important details to add when applying to schools abroad. Points are given below;
READ ALSO: