If you are looking to immigrate to Canada as a baker then you are in luck. This article will sure guide you on how to achieve that.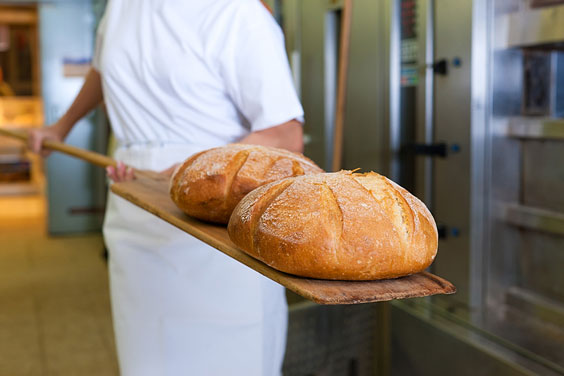 No doubt you will have read online that having a job offer to move to Canada is a prerequisite to accessing the Express Entry process but as a Baker, you also have other options to secure your Canada Visa from the start.
Express Entry for Canada is not a visa and there is no such thing as an Express Entry Visa, it's simply the method (or database) that Canadian Immigration uses to select the right candidates for Permanent Residency and in this case, as a Baker looking to migrate to Canada, we'll be looking at the Federal Skilled Trades visa and Provincial Nominee program.
Bakers from all over the world are eligible to make an Express Entry application to migrate to Canada with Permanent Residency provided they have the right skills, experience, and qualifications in their home country.
JOB TITlES AS A BAKER IN CANADA
Bakers looking to move to Canada to work under this NOC category 6332, might be employed under work titles such as;
apprentice baker – retail
bagel baker
bagel maker
baker
baker – retail
baker apprentice
bakery bench hand
bakery supervisor
bakery supervisor – retail
biscuit baker
bread baker
bread baker – retail
cake and pastry decorator – retail
cake baker – retail
cake decorator
cake decorator – retail
cake icer
chocolate maker
donut baker
donut maker
French pastry baker – retail
grocery store baker
hand icer – bakery
head baker
head baker – retail
hospital baker
hotel baker
junior baker
muffin baker
muffin maker
pastry decorator
pastry decorator – retail
pastry maker
specialty foods baker
specialty foods baker – retail
wedding cake decorator
In general, bakers moving to Canada will be able to demonstrate knowledge or experience of the following:
Prepare dough for pies, bread, rolls and sweet goods, batters for muffins, cookies and cakes and icings and frostings according to recipes or special customer orders
Bake mixed doughs and batters.
Frost and decorate cakes or other baked goods.
Ensure quality of products meets established standards.
Draw up production schedule to determine type and quantity of goods to produce.
Purchase baking supplies
May oversee sales and merchandise of baked goods.
May hire, train and supervise baking personnel and kitchen staff.
Baker Qualifications Requirements to Immigrate to Canada
In the UK for example we'll be looking for NVQ Level III
From South Africa, you will be expected to hold your Red Seal
We're happy to represent baker clients from all over the World so regardless of your country of qualification feel free to contact us today for a full breakdown of your Canadian migration chances as a Baker.
The Average Salary of a Baker in Canada is $30,713 per year or $15.75 per hour. Entry-level positions start at $23,400 per year while most experienced workers make up to $44,850 per year
How to Immigrate to Canada as a Baker
The first stage in your Canadian immigration process is to calculate your Canada Immigration points for Express Entry using the Canadian Comprehensive Ranking System.
CRS Points are mainly awarded for
Age
Qualifications
English ability
French ability
Your partner's skills
Work experience
As well as providing you with important CRS points these factors also count towards your overall Immigration Points score which must equal or exceed a total of 67.
Take our free online visa assessment for an up-to-date report on whether you have enough points to migrate to Canada as a baker from both an Express Entry and Immigration points perspective.
Once you receive an ITA (Invitation to apply) from the Canadian Government as a result of your Express Entry application as a Baker you'll only have 60 days in which to lodge a formal application so under no circumstances should you lodge an Express Entry application 'claiming' to have certain points without first having all of your points verified through different testing, education equivalence certificates and skilled trades assessments.
Qualification Credentials to Migrate to Canada as a Baker
The qualification credentials to migrate to Canada as a Baker are laid down by an organization called Red Seal, with this body providing the framework for skilled trades applications into Canada.
The first stage in this process is to begin what is known as a Red Seal challenge to migrate to Canada as a Baker.
Migrate to Canada as a Baker through Express Entry
The main purpose of the Canadian Red Seal challenge for Bakers immigrating to Canada is so that you'll be able to claim the requisite points on both the Express Entry CRS and eventual Federal Skilled Trades application.
The great news is that it also doubles as your formal Canadian qualification, so having your Bakery skills assessed by Red Seal means you'll be qualified to work as a Baker in Canada from day one.
Immigration Pathways to Migrate to Canada as a Baker
Pathway One: with the Red Seal challenge done and your Express Entry lodged you may be eligible to move through Express Entry to Federal Skilled Trades via based on your Points score alone.
Pathway Two:
With the Red Seal challenge done you may well be invited to apply for one of Canada's Provincial Nominee Programs.
Pathway Three: With the Red Seal Qualifications in place you'll find it easier to secure baking jobs in Canada, which in turn could boost you through Express Entry and into the Permanent Residency Visa stream.
Migrate to Canada as a Baker without a Job Offer
By having your Red Seal challenge in place you will be boosted through Express Entry (depending on your overall points scores) by the virtue of now having local qualifications in your chosen Canadian Province
Migrate to Canada as a Baker with Emigrate Canada.
SEE ALSO:
Fastest ways to immigrate to Canada as a pilot in 2024/2025
Fastest way to immigrate to Canada as a bricklayer 2024/2025
Fastest ways to Immigrate to Canada as a Hairdresser in 2024/2025
Osaka University in Japan Scholarship 2024/2025 Application Update
Highest Paying Online Degrees in the UK in 2024
Happiest and Unhappiest jobs in UK in 2024