As a member of the "SKY" universities, Yonsei University is deemed as one of the three most prestigious institutions in the South Korea. It is particularly respected in the studies of medicine and business administration.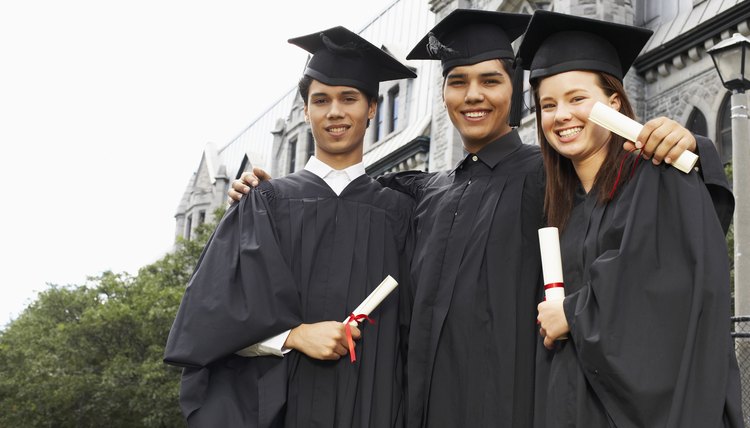 The student body consists of 26,731 undergraduate students, 11,994 graduate students, 4,518 faculty members, 6,788 staff, and 257,931 alumni.
Yonsei operates its main campus in Seoul and offers graduate, postgraduate and doctoral programs in Korean and English.
The university was established in January 1957 through the union of Yonhi College and Severance Union Medical College. This was a result of lasting bilateral cooperation between the colleges that began in the 1920s.
The institutions were the first of their kinds in Korea. Yonhi College was one of the first modern colleges, founded as Chosun Christian College in March 1915.
Severance has its roots in the first modern medical center in Korea, Gwanghyewon, founded in April, 1885.
As a tribute, the name "Yonsei" was derived from the first syllables of the names of its two parent institutions, "Yon; from Yonhi College and "Sei " from Severance Union Medical College.
Yonsei University gives many generous scholarships to both domestic and international students. You should definitely apply for Yonsei University Scholarships if you are interested in applying
The Yonsei University Medical School dates to April 10, 1885, when the first modern hospital to practice Western medicine in Korea, Gwanghyewon, was established.
The hospital was founded by Horace Newton Allen, the American protestant missionary appointed to Korea by the Presbyterian Church in the USA. The hospital was renamed Jejungwon on April 26.
More About Yonsei University
As there appeared difficulties, the church appointed Canadian Oliver R. Avison to run Jejungwon on July 16, 1893. Gwanghyewon was financed at first by the Korean government, while the medical staff was provided by the church.
However, by 1894 when the First Sino-Japanese War and Gabo reforms took place, the government was not able to continue its financial support, thus management of Jejungwon came fully under the church.
In 1899, Avison returned to the US and attended a conference of missionaries in New York City where he elaborated on the medical project in Korea.
Louis Severance, a businessman and philanthropist from Cleveland, Ohio, was present and was deeply moved. He later paid for the major portion of the construction costs of new buildings for the medical facility. Jejungwon (제중원) was renamed Severance Hospital after him.
Jejungwon (later Severance Hospital) was primarily a hospital, but it also performed medical education as an attachment. The hospital admitted its first class of 16 medical students selected through examinations in 1886, one year after its establishment.
By 1899, Jejungwon Medical School was independently recognized. Following the increase of diversity in missionary denominations in Korea, collaboration began to form.
Jejungwon began to receive medical staff, school faculty, and financial support from the Union Council of Korean Missionaries in 1912. Accordingly, the medical school was renamed as Severance Union Medical College in 1913.
The rest of Yonsei University traces its origins to Chosun Christian College, which was founded on March 5, 1915, by an American Protestant missionary, Horace Grant Underwood sent by the church.
Underwood became the first president, and Avison became the vice president. It was located at the YMCA. Courses began in April with 60 students and 18 faculty members.
Yonsei University 2021 Rankings
Yonsei University is ranked #329 in Best Global Universities. Schools are ranked according to their performance across a set of widely accepted indicators of excellence. Yonsei University Rankings
#329 in Best Global Universities (tie)
#49 in Best Global Universities in Asia (tie)
#5 in Best Global Universities in South Korea
Yonsei is one of the three SKY universities in Korea that is often referred to as the three most prestigious in the country, together with Seoul National University and Korea University. The World University Rankings ranked Yonsei 201-250 in the world.
Yonsei is also consistently ranked in the top 20 of Asian universities in a variety of publications. QS World University Rankings put Yonsei at 105th overall and as high as 12th in modern languages.
Yonsei has 19 undergraduate colleges and schools and 16 postgraduate schools. They also have several international programs, including winter and summer programs.
Yonsei University Acceptance Rate
Yonsei University is very competitive for Korean students. You have to be in top 2% of all Korean seniors to be admitted to Yonsei University. How about international students, who might ask.
Things change dramatically for international students. They are looking for qualified international students, which helps them increase diversity. The increased diversity helps in the rankings because it is one of the criteria.
Although the acceptance rate is not published, the estimated acceptance rate of Yonsei University is 40%. If you are a qualified international student, you will be able to attend Yonsei University.
Things are getting much different for international students to increase the diversity of the university. For international students, it is estimated that the acceptance rate of Yonsei is 31%.
This increased number of international students is helping in increasing the ranking around the world. However, to get into the university, you need to qualify as an efficient student.
Yonsei University 2021 Admission Programs
Based on the Yonsei University acceptance rate, admissions programs are designed to accommodate the following school missions:
First, to select talented students who can contribute to the Korean society as global leader with the spirit of truth and liberty.
Second, to develop admissions policies and systems through which Yonsei can lead visions of higher education.
Third, to make contributions to the Korean society and its social solidarity.
Students are admitted into Yonsei University under the following programs;
Underwood International College (UIC)
Every year Underwood International College (UIC) (UIC) brings together students from a diverse range of national and ethnic backgrounds, providing them with a rigorous, world-class education through its innovative programs.
The admission process is designed to accommodate different educational systems and to support equality of opportunity. An admissions committee reviews application and comprehensively evaluates each prospective student.
While admission to UIC is competitive, UIC looks beyond the numbers and seeks applicants with global mindsets, strong academic aspirations, and a spirit of dedication to community.
UIC is looking forward to receiving your application! International students are admitted on a rolling basis, while Korean applicants are admitted according to an annual admissions schedule.
Global Leadership Division
Global Leadership Division (GLD) is for overseas Korean students and International students who have completed all 12 years of pre-university education overseas or the equivalent.
GLD is designed to shape and foster overseas Korean students as well as international students adapt to Yonsei University and complete their studies.
Features:
1. Specialized intensive language classes aimed at university lecture attendance
2. Through reinforcement of general education courses, make GLD students improve their communication ability suitable for Korean society.
3. Individualized and specialized curriculum designed for each student through specialized academic and counseling program
4. By drastically reducing class sizes, a specialized small-scale education process is maintained with one-on-one discussion sessions, small-group seminars, and research studies.
5. Internship opportunity
6. Explore Korean Culture
Office of International Affairs
The Office of International Affairs (OIA) is in charge of Yonsei University's main non-degree programs for international students. Students can choose from a variety of programs according to their personal and academic interests.
Study Abroad at Yonsei (SAY) is the regular fall/spring semester for exchange and visiting students.
Students can also experience Yonsei during the summer or winter by attending the Yonsei International Summer School (YISS) or Winter Abroad at Yonsei (WAY) programs.
OIA also arranges tailor-made programs for overseas partner universities. Through OIA's programs, students will challenge themselves intellectually and broaden their cultural perspectives.
Yonsei International Summer School
The Yonsei International Summer School (YISS) opened its doors in 1985 and since then, YISS has become an integral part of campus life based on a unique blend of Korean and global cultures.
YISS offers about 100 courses in 7 different areas for 6 weeks in summer and continues to grow and evolve, accommodating the needs of a rapidly changing student body and meeting the challenges of a fast-paced global society.
READ ALSO:
Fastest way to immigrate to Canada as a kindergarten teacher in 2024/2025
All you should know about the Nigeria Federal Government Scholarship
The Easiest Countries to get Scholarships in 2024/2025